With a breast augmentation at Plastic Surgery and Dermatology Associates, patients can enhance the size and shape of their breasts to improve their figure and their self-confidence. We are proud to offer multiple breast augmentation options to our patients living in Fairfax, Washington DC, Arlington and Annandale, VA, as well as the neighboring communities.
What is a Breast Augmentation in Fairfax, VA?
A breast augmentation, sometimes referred to as a boob job, is a surgical procedure that is performed to enlarge the breasts or change the shape of the breasts. A breast augmentation can help women increase their breast size to better complement their figure and enhance their proportions. Breast augmentation techniques can also be used to improve the shape of the breasts by making them more symmetrical or rounded. The breast augmentation procedure is performed with breast implants, giving patients many options regarding the size, shape, and feel of their breasts. Dr. Mirali offers years of experience in breast augmentation to help patients achieve optimal results with their breast augmentation procedure.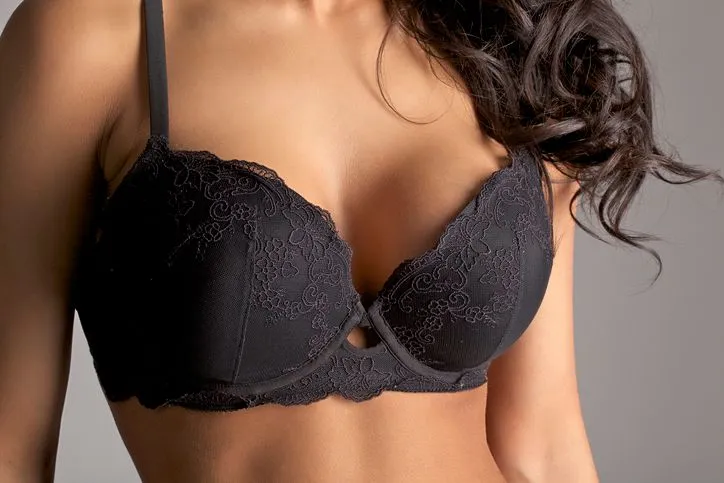 How Much Does a Breast Augmentation Cost?
The cost of your breast augmentation procedure at Plastic Surgery and Dermatology Associates will depend on a number of factors. During your initial consultation, we will review your treatment goals in order to develop a treatment plan that is tailored to your personal needs. Once this treatment plan is developed, we will be able to provide you with the exact cost of your procedure. In an effort to keep our treatments accessible, we are proud to accept CareCredit® financing in addition to traditional payment methods.
What Types of Breast Implants Are Available?
While you can choose from a variety of implant options, such as round, smooth, and textured implants, there are a few primary types:
Saline implants: Made from a silicone outer shell that's filled with sterile saline, or salt water. If a rupture occurs, it's easy to detect because the implant collapses. Saline implants are approved by the U.S. Food and Drug Administration (FDA) for breast augmentation in women age 18 and older.
Silicone implants: Made from a silicone shell filled with silicone gel, which has a more natural feel. Silicone implants don't collapse when they begin to leak, so regular visits to check for leakage are recommended. They're FDA-approved for breast augmentation in women age 22 years and older.
Gummy bear implants: A silicone implant, but the gel is thicker so they hold their shape better than traditional silicone implants.
Another surgical option called a fat transfer breast augmentation takes fat from other parts of your body and injects it into your breasts. However, this procedure is only recommended for women who want a small increase in breast size.
What is Breast Implant Removal?
Breast implant removal may be performed for a number of reasons. It can be performed when a woman no longer wants her breast implants. Women may choose to have their breast implants removed if they would like to return to their original breast size or if they would like to exchange their implants for some of a different shape, size, or material. In some cases, breast implants may need to be removed due to a ruptured implant. Breast implant removal can often be performed using the same incisions from the original breast augmentation surgery, minimizing additional scarring. New breast implants can also be inserted during the implant removal procedure.
How is a Breast Augmentation Performed?
All breast augmentation procedures are performed with the aid of anesthesia to ensure that the patient remains safe and comfortable throughout the procedure. The incisions that will be made during the procedure will vary depending on the type and size of implants being inserted, as well as the patient's personal preference. Common incision locations include the arm pit, around the areola of the nipples, and the crease underneath the breasts. Once the incisions are made, the breast implants will be inserted into the breasts. Once the implants are in the desired position, the incisions will be closed and the treatment is complete. With all breast augmentation procedures, Dr. Mirali takes great care to make incisions as small and discreet as possible to minimize visible scarring.
What is the Recovery Like After a Breast Augmentation?
The recovery following your breast augmentation can depend on a few factors, including the size, material, and exact placement of the implants. During the first week or two, patients may have to take time off of work and reduce their level of activity to ensure that the body can heal properly. Most patients are fully recovered about six weeks after their procedure. During your consultation, Dr. Mirali will provide you with specific recovery instructions based on your personal treatment plan.
If you're considering breast augmentation, contact us today at Plastic Surgery and Dermatology Associates to schedule a consultation and learn about the possibilities. We welcome patients from Chevy Chase, MD, Fairfax, Washington DC, Arlington, Annandale, and the surrounding areas of the DMV. Call (703) 645-0077 for our Fairfax, VA office!