When men develop excess breast tissue in the chest, it can cause the appearance of "man boobs" that detract from the masculine figure. At Plastic Surgery and Dermatology Associates, we offer gynecomastia surgery to help men in Fairfax, Washington DC, Arlington and Annandale, VA, as well as the communities of greater DMV, achieve a more sculpted physique.
What is Gynecomastia?
Gynecomastia is a condition in males that is characterized by the buildup of fatty breast tissue. Although this condition does not pose any health risks, it can make both children and adults self-conscious about their appearance. Gynecomastia can lead to teasing due to the appearance of "man boobs," leading many to seek a solution. Gynecomastia surgery, or male breast reduction, is a surgical procedure that can eliminate this excess breast tissue to produce a more toned, masculine appearance.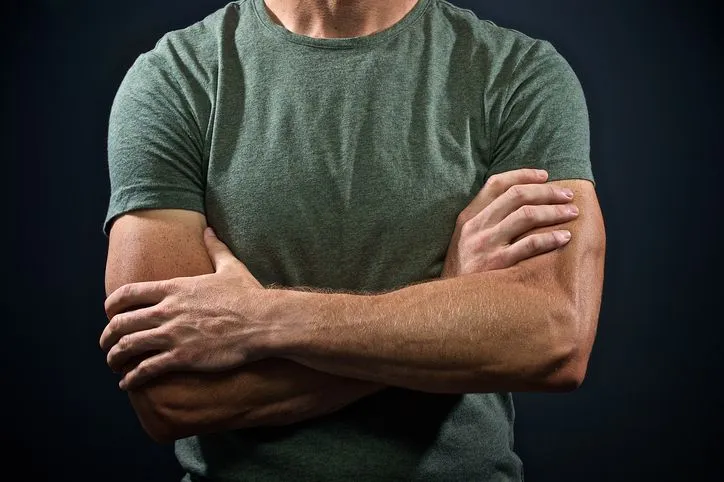 How Much Does Gynecomastia Surgery Cost?
The cost of your gynecomastia surgery at Plastic Surgery and Dermatology Associates will depend on a number of factors. During your initial consultation, we will review your treatment goals in order to develop a treatment plan that is tailored to your personal needs. Once this treatment plan is developed, we will be able to provide you with the exact cost of your procedure. In an effort to keep our treatments accessible, we are proud to accept CareCredit® financing in addition to traditional payment methods.
How is Gynecomastia Surgery Performed?
All gynecomastia procedures are performed with the aid of anesthesia to ensure that the patient remains safe and comfortable throughout the procedure. Typically, incisions are made on the outside of the chest. Through these incisions, liposuction and excision techniques will be used to remove fat and breast tissue. Once the desired results are achieved, the incisions are closed and the treatment will be complete.
What is the Recovery Like After Gynecomastia Surgery?
After gynecomastia surgery, patients often experience bruising, swelling, and tenderness in the chest. During the first week, patients may have to take time off of work and reduce their level of activity to ensure that the body can heal properly. Most patients are fully recovered about six weeks after their procedure. The recovery from gynecomastia surgery is usually quite tolerable, but Dr. Mirali will provide you with specific recovery instructions based on your personal treatment plan.
Are the Results from Gynecomastia Surgery Permanent?
Gynecomastia surgery permanently removes breast tissue and stubborn fat from the chest to produce long-lasting results. However, future weight gain can have an impact on the results from this procedure. We encourage patients to maintain healthy diet and exercise habits in order to make their results last as long as possible.
If you are considering gynecomastia surgery at Plastic Surgery and Dermatology Associates, contact us today to schedule your initial consultation. We are proud to serve the residents of Fairfax, Washington DC, Arlington, Annandale, and the surrounding communities of the DMV.