Achieving and maintaining great skin takes more than the occasional treatment. With quality skin care products, you can nourish, protect, and enhance the skin year-round with an at-home regimen. Plastic Surgery and Dermatology Associates carries a variety of skin care products for patients living in Fairfax, Washington DC, Arlington, Annandale, VA and neighboring communities.
What Are Skin Care Products?
Chemical peels and facials are rejuvenation treatments that are very similar to a facial that you would receive at a traditional spa. However, these treatments are performed by a qualified medical professional, which means we are able to use medical-grade ingredients for enhanced results. Chemical peels and facials are great for enhancing several aspects of the skin, including tone, texture, and overall appearance. Chemical peels can also be effective for eliminating acne and other imperfections. These treatments can also nourish and hydrate the skin to give it a refreshed appearance.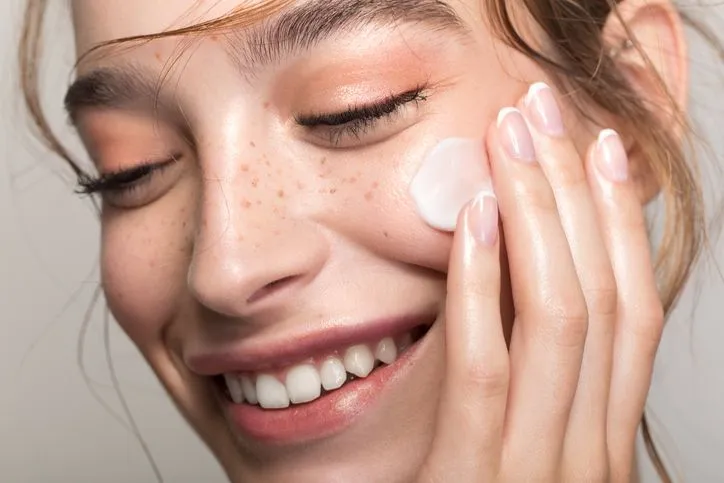 How Much Do Skin Care Products Cost?
The cost of your skin care products will depend on the type of product or products desired. During your initial consultation, we will evaluate your skin and review your cosmetic goals so that we may recommend the appropriate skin care products. We can help you develop a skin care regimen that will provide you with the best results. At this point, we will be able to provide you with the exact cost of your skin care products. In an effort to keep our services accessible, we are proud to accept CareCredit® financing in addition to traditional payment methods.
What Skin Care Products Are Available at Plastic Surgery and Dermatology Associates?
At Plastic Surgery and Dermatology Associates, we offer customized skin care regimens to help each patient get the most out of their skin care routine. Many of these regimens include products from our own brand of skin care products, such as prescription strength retinoids and bleaching cream. These specific products are ideal for accelerating cell turnover and addressing age spots and other pigmentation issues. In addition to our own brand of products, we carry the following skin care brands:
EltaMD® – From EltaMD®, we carry a full skin care regimen that cleanses, moisturizes, and protects the skin to repair signs of aging and help patients achieve bright, healthy skin.
Skinbetter science® – The skin care products from skinbetter science® are developed through extensive research and with a deep knowledge of skincare chemistry. These scientifically advanced skin care products are simple and effective, and are only available through authorized skinbetter science® physicians.
Avène® – Avène® produces a range of quality skin care products, from cleansers and moisturizers to body wash and specialized lip products. Every Avène® product is hypoallergenic and non-comedogenic so patients with sensitive skin can still reap all the benefits of these skin care products.
BioCorneum® – bioCorneum® is an advanced topical solution that can reduce the appearance of scars while also protecting scars from the sun. This can be a great product for scar revision, and one that we often recommend as part of scar treatment.
Skinade® – Skinade® is a natural collagen drink that boosts collagen in the body to correct signs of aging and enhance the skin. Skinade® is proven to be significantly more effective than collagen pills, and can produce noticeable improvements in the skin in as little as 30 days.
Brand MD® – BrandMD® Skin Care is a medical grade, technology-based skin care After more than a decade of extensive research, clinical testing and physician feedback, brandMD® Skin Care has developed a diverse portfolio of over 80+ superior, technology-based formulas, containing highly concentrated actives to improve the skin's overall health and appearance.
PSDA – PSDA products are developed using the highest quality, pharmaceutical grade ingredients; manufactured and tested to deliver safe, effective, results for all patient skin types.
By incorporating quality skin care products into your daily routine, you can trust that your skin will be well taken care of. To learn more about the products we carry or to determine which products are right for you, contact us today. Plastic Surgery and Dermatology Associates welcomes patients from Fairfax, Washington DC, Arlington, Annandale, and the neighboring areas of the DMV.