Laser skin tightening can eliminate loose skin and wrinkles to produce a youthful appearance, all without the use of surgery. Plastic Surgery and Dermatology Associates is proud to offer laser skin tightening and other laser treatments to men and women living in Fairfax, Washington DC, Arlington and Annandale, VA and the nearby cities.
What is Laser Skin Tightening?
Laser skin tightening is an advanced, non-surgical rejuvenation method that uses laser energy to reduce lines and wrinkles in the skin. Our state-of-the-art laser equipment delivers light energy to the skin, which produces an instant tightening effect. The laser energy also stimulates collagen production in the body, which will help to further improve your results over the months following treatment. With more aggressive skin tightening procedures, we can also exfoliate the outermost, damaged layers of skin to reveal healthier, brighter skin that contributes to a more youthful appearance. Laser skin tightening is an effective option for anyone who is looking to address lines, wrinkles, or sagging skin on the face.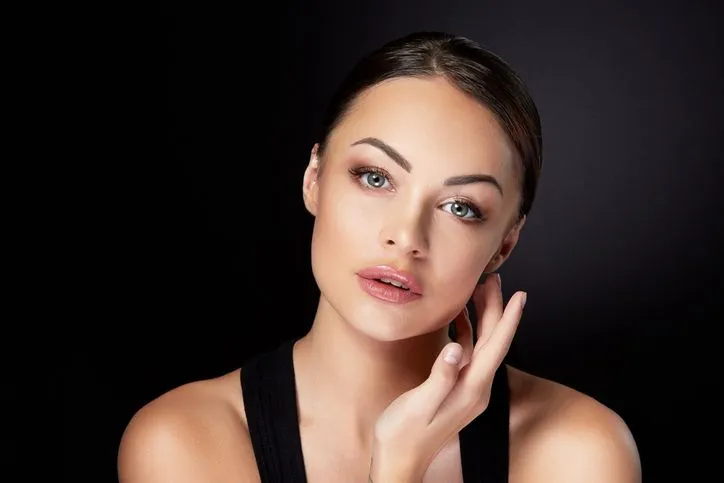 How Much Do Laser Skin Tightening Treatments Cost?
The cost of your laser skin tightening treatment at Plastic Surgery and Dermatology Associates will depend on a number of factors. During your initial consultation, we will assess your skin and review your treatment goals in order to develop a treatment plan that is tailored to your personal needs. Once this treatment plan is developed, we will be able to provide you with the exact cost of your procedure. In an effort to keep our treatments accessible, we are proud to accept CareCredit® financing in addition to traditional payment methods.
What is the Laser Skin Tightening Treatment Like?
Your laser skin tightening experience will depend on the specific technique used for treatment. The treatments we offer vary in intensity, offering less downtime and a more comfortable treatment for patients seeking more subtle results. These treatments include:
Fractionated Ablative CO2 Laser – This laser treatment is more aggressive, and is capable of producing incredible rejuvenation results. However, the treatment process may produce mild discomfort, and it can take the skin a few days to recover.
SkinPen – The SkinPen is a microneedling technique, which makes tiny punctures in the skin to trigger collagen production as the body heals itself.
Radiofrequency – Skin tightening is also possible with radiofrequency energy, which gently heats the tissue to make it contract. Like the other treatments, it also stimulates collagen production for extended benefits. However, more treatments are often necessary to achieve the desired results.
What Can I Expect After My Laser Skin Tightening Treatment?
After your laser skin tightening treatment, you may notice a subtle reduction in the appearance of lines and wrinkles. Once the skin recovers from treatment and an increase in collagen takes effect in the skin, you will notice improved results. Patients often experience gradual improvements in their results for as long as six months, with the most dramatic improvements developing about a month or two after treatment. In some cases, multiple treatments may be necessary to achieve your desired results.
Is There Downtime After Laser Skin Tightening?
The downtime and recovery period following laser skin tightening will depend on the treatment technique used. With most laser treatments, the skin develops side effects that are much like a sunburn. Patients may experience sensitivity and redness, and should avoid excessive sun exposure until they are fully healed. During your consultation, Dr. Shahabadi will give you more specific information regarding what to expect after treatment and how to care for your skin as it heals.
To learn more about laser skin tightening or to schedule your initial consultation, contact us today. At Plastic Surgery and Dermatology Associates, we offer laser treatments and other advanced cosmetic solutions to patients living in Fairfax, Washington DC, Arlington, Annandale, and the nearby cities of the DMV.