Chemical peels and facials are a refreshing way to rejuvenate the skin. At Plastic Surgery and Dermatology Associates, we offer a range of chemical peel and facial treatments to residents of Fairfax, Washington DC, Arlington, Annandale, VA, and surrounding communities of the DMV.
What Are Chemical Peels and Facials?
Chemical peels and facials are rejuvenation treatments that are very similar to a facial that you would receive at a traditional spa. However, these treatments are performed by a qualified medical professional, which means we are able to use medical-grade ingredients for enhanced results. Chemical peels and facials are great for enhancing several aspects of the skin, including tone, texture, and overall appearance. Chemical peels can also be effective for eliminating acne and other imperfections. These treatments can also nourish and hydrate the skin to give it a refreshed appearance.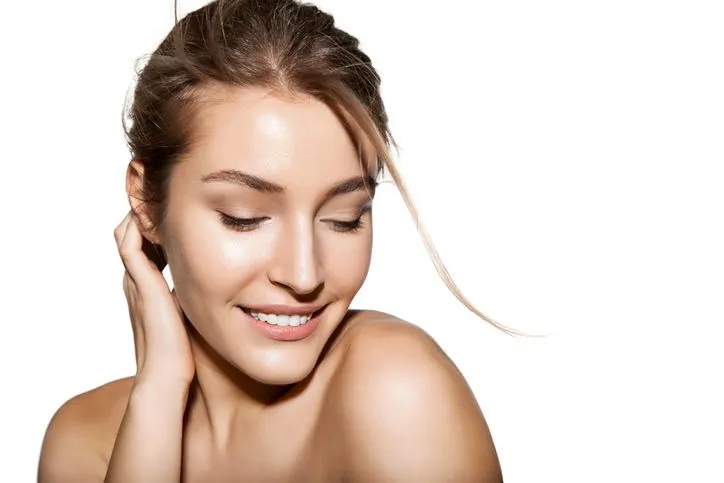 How Much Do Chemical Peels and Facials Cost?
The cost of your chemical peel or facial treatment at Plastic Surgery and Dermatology Associates will depend on a number of factors. During your initial consultation, we will review your cosmetic goals in order to develop a treatment plan that is tailored to your personal needs. Once this treatment plan is developed, we will be able to provide you with the exact cost of your treatment. In an effort to keep our treatments accessible, we are proud to accept CareCredit® financing in addition to traditional payment methods.
What Are the Chemical Peel and Facial Treatments Like?
Your chemical peel or facial treatment will be built around your skin type and skin care needs. It will involve a solution that varies in strength and ingredients based on these needs. These treatments are typically comfortable and relaxing, and begin with cleansing the face. Then, the chemical peel or facial solution will be applied to the skin. Chemical peels are designed to exfoliate damaged skin, so patients may feel a slight tingling or a warm sensation during this step. After a short time, the solution will be washed from the face and the treatment will be complete.
Is There Any Downtime After a Chemical Peel or Facial?
The downtime following your chemical peel will depend on the strength of the treatment received. Most patients will be able to return to work and other normal activities immediately, but may notice redness or sensitivity in the skin that resembles a sunburn. Since the skin was recently exfoliated, the newly exposed skin will be highly sensitive to sunlight. We encourage patients to limit sun exposure following their chemical peel to ensure that the skin can recover safely.
How Can I Expect My Skin to Look After My Treatment?
After a facial, patients typically notice instant improvements in the brightness and appearance of the skin. With a chemical peel, patients may not notice results for a few days, after the skin has recovered. The skin may appear red and flaky, similar to how a sunburn affects the skin. Once the skin has healed, however, patients can enjoy a reduction in wrinkles as well as an improvement in skin tone, texture, and overall appearance. One treatment is often enough to produce results, but many patients choose to undergo regular facials and chemical peels to further enhance or maintain their results over time.
If you are considering a chemical peel or a facial, or would like to learn more about our offerings, contact us today to schedule a consultation. Plastic Surgery and Dermatology Associates proudly serves the Fairfax, Washington DC, Arlington, Annandale, VA, and nearby cities.