Laser hair removal is a great solution for patients who are tired of repeatedly shaving and waxing to manage their unwanted body hair. Plastic Surgery and Dermatology Associates offers laser hair removal to men and women living in Fairfax, Washington DC, Arlington and Annandale, VA and the surrounding cities.
What is Laser Hair Removal?
Laser hair removal is a long-term solution to unwanted body hair that doesn't require maintenance treatments or constant shaving. Using our state-of-the-art laser equipment, we are able to target the hair follicles using an intense beam of light that penetrates through the skin. The heat generated by the laser damages the follicles, preventing them from producing hair in the future. We have access to multiple laser systems, including IPL and Nd:YAG, allowing us to customize treatment based on the patient's needs. This means that our laser hair removal treatments are safe and effective for all skin types. Laser hair removal can be effectively used for most parts of the body, including the face, neck, back, chest, and bikini area.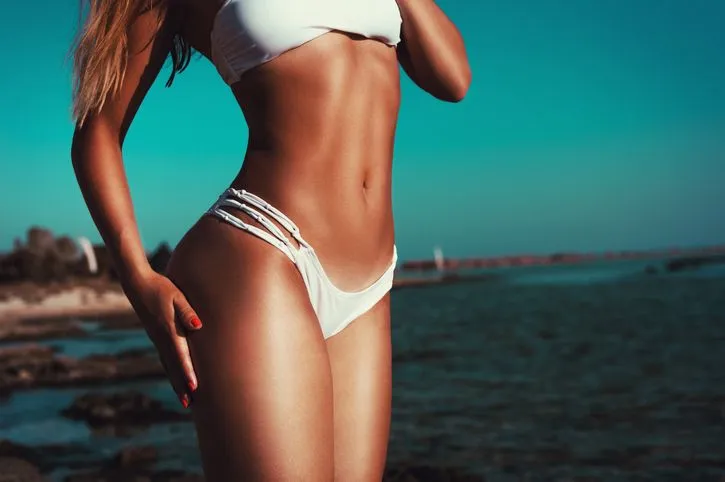 How Much Do Laser Hair Removal Treatments Cost?
The cost of your laser hair removal treatment at Plastic Surgery and Dermatology Associates will depend on a number of factors. During your initial consultation, we will assess your skin and review your treatment goals in order to develop a treatment plan that is tailored to your personal needs. Once this treatment plan is developed, we will be able to provide you with the exact cost of your procedure. In an effort to keep our treatments accessible, we are proud to accept CareCredit® financing in addition to traditional payment methods.
What is the Laser Hair Removal Treatment Like?
When used by an inexperienced clinician, the laser may burn or scar your skin. At Plastic Surgery and Dermatology Associates, your care comes from Dr. Shahabadi and her staff who are certified in laser hair removal and have years of experience. Laser hair removal is generally less painful than waxing, but the experience can depend on your pain tolerance. Many patients compare it to the feeling of a rubber band snapping on the skin. The length of the treatment will vary depending on the size of the area being treated, as well as the amount of hair to be removed.
What Can I Expect After My Laser Hair Removal Treatment?
After your laser hair removal treatment, the hair in the treated areas should fall out over the following days. During this time, patients may experience mild redness or sensitivity in the treatment area. In order to achieve complete hair removal, multiple treatments are typically necessary. This is because hair follicles go through cycles: Each strand of hair grows for about three to five years, then it falls out and the follicle rests for three months before beginning to grow new hair. Lasers only affect the follicle when the hair is actively growing, and since each follicle is on a different time schedule, you'll continue to regrow some hair until all follicles are treated during a growth phase.
If you're ready to put an end to tedious shaving and waxing, contact us today at Plastic Surgery and Dermatology Associates. We are proud to serve the residents of Fairfax, Washington DC, Arlington, Annandale, and the surrounding areas of the DMV.